Blush Silicone Baby Bib
Guaranteed Safe Checkout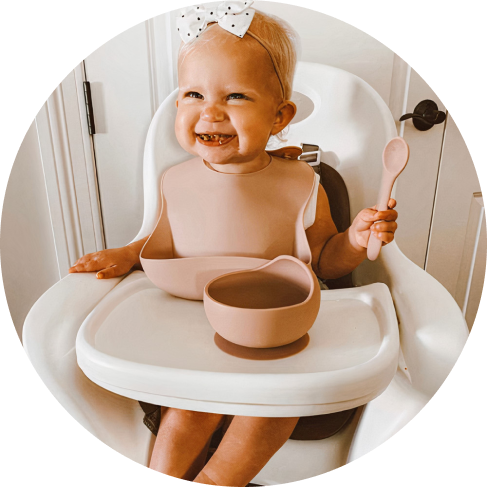 Keep mealtime fun for everyone
Mealtime moments are probably the most precious memories we have with our little ones, so why worry about making a mess when you can eliminate messes with these gorgeous silicone baby bibs? With this amazing product from Ali+Oli, you're going to have fun, and your little one is going to feel comfortable.
Less mess and more fun
Mealtime no longer means huge messes to clean up
Stain-resistant
These high-quality stain-resistant waterproof baby silicone bibs are designed with a wide, stay-open front pocket and are extremely easy to clean!
Super easy to clean
After feeding, just rinse and wipe clean the waterproof bibs under warm running water, or put in the dishwasher on the top shelf.
Superior safety
These bibs are natural and healthy. They are made from FDA-approved and BPA-free, eco-friendly ,100% food-grade silicone.
Travel-friendly
Ali+Oli bibs can be easily rolled up to contain most of the mess until they can be washed. You can roll them up to save space when storing at home or in your diaper bag.
Perfect for feeding the baby
Made from soft food-grade silicone that's gentle on your baby's neck and won't irritate it. The specially designed bucket contour catches almost everything that drops. Adjustable straps make them ideal for infants to toddlers of all sizes. They are perfect for your baby, boy or girl. We're confident that you will love our comfortable silicone bibs! With on purchase you get 1 Blush Silicone Baby Bib*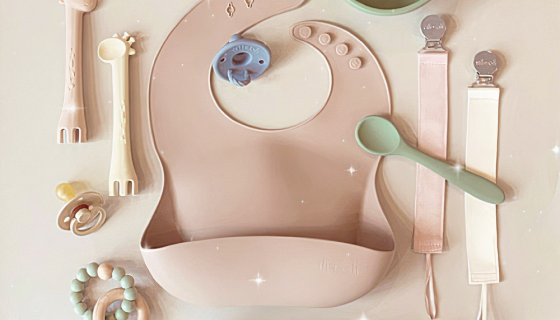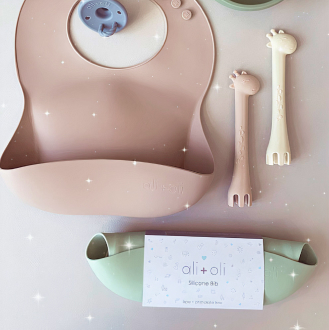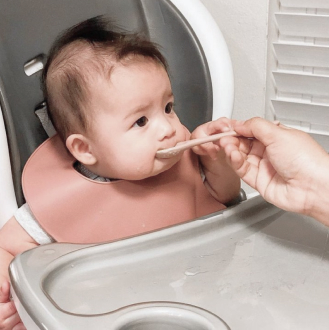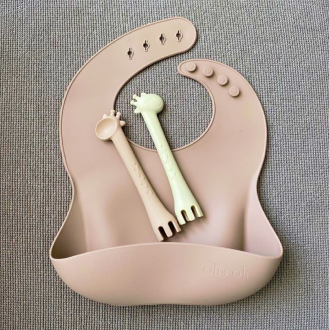 About Ali+Oli
Hi there, we are Oliver & Alejandra James, we are the co-founders of Ali+Oli. This is our family business and these are our daughters, Isabela, Penelope, and Natalia. We run our small business from Coral Gables, Florida, which is a suburb of Miami, and we started our baby product business in 2007, when these girls were just babies. We have experienced all of the ups-and-downs of parenting just like you have, and we know what you expect when you buy a baby product. This is what is behind our passion in creating the high-quality baby products you receive when you purchase from our brand. Even though our girls are grown now, we still find great joy in seeing our products being used by young families and their adorable babies.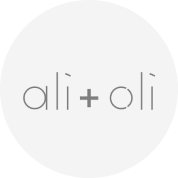 Designed In
Coral Gables, Florida
The texture is great and durable but soft enough to go around my son's sensitive neck. He's 19 months old so this gets lots of use during meal times. We love the colors and will be buying more in the future!!

Great quality and super cute, but my son did not want these on him. I thought they took too much time to put on. I have an active 11 month old and I need something quick otherwise my little one gets upset. I tried several times and each time turned into him crying. The one time we got it on he tried to pull it off. I think it's a little too bulky.

Love these! So cute and easy to clean as my baby is messy while learning to eat.

Love these!!! Love that I can wash them each use and don't have to use cloth ones. They are soft and baby loves chewing on them.

I really like these bibs as they are cute, easy to clean, and do a good job catching my little food droppings. However after only a month of use my daughter managed to hulk out and rip one of the bibs. Seems my kid is just super strong.

Love these bibs! The thickness, color and ease of cleaning is 5 out of 5!

Not sure why it took me so long to switch to silicone , pocketed bibs. These are amazing. Easy to clean. love the muted pink colors as well. Recommend for little ones just starting the finger foods!

Love these bibs! So good for when your little one is learning to eat by them selves! They are adorable, Easy to clean and fit nicely. Already recommended these to my friends who have babies.

8 month old grandson loves this bib, mostly because he thinks it's his snack holder. Easy to clean, easy to adjust. Love the sayings. Would buy again.

Seriously took me too long to get these and now all my other bibs are literally useless and not necessary! Say no more to food piling up around your babies legs because they like to suck on all the food and spit it out 😂 hello blw! These are perfect!

We have 4 of these bibs total. They're a game changer. Makes for far easier cleanup of both baby, floor, high chair, etc. They're also easy to clean and durable!

These bibs have been the best purchase since out little one started eating. Super easy to clean catches most of the things that fall as long as her arms aren't flinging things around. Because it's silicone we do have to be careful since out little one has a lot of hair but that's the only draw back for us we hand wash these and have yet to see any stains on them we have been using these everyday for a month now with no issues.
Blush Silicone Baby Bib
$19.99