Classic Water Grey Bowl
Guaranteed Safe Checkout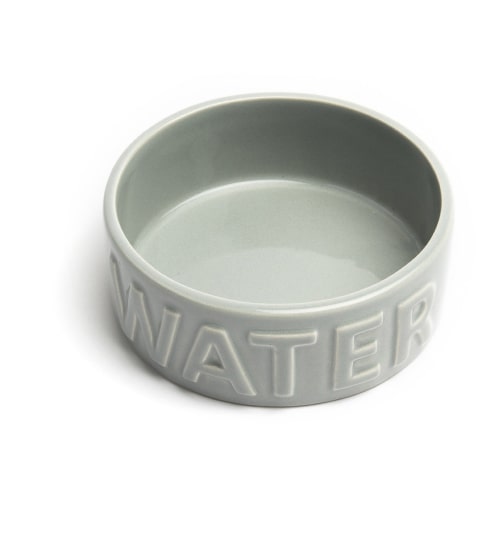 Let your furry pal quench their thirst
The "WATER" pet bowl is a decorative, designer dish dressed in pale grey. Each premium-quality pet bowl is crafted from heavyweight, chip-resistant ceramic that stands strong against slippage and spills.
Water bowl features
A medium sized water bowl for your pets
Stops slippage and spills
Heavyweight stoneware is sturdy, strong, and chew proof to stop spills, slipping, sliding, and tipping.
Vibrant visual design
Vivid, glossy exterior blends your pet's personality with your home's existing decor.
Durable and easy to clean
Crafted from 100% FDA approved ceramic; dishwasher and microwave safe.
Perfect for all pets
Multi-use pet bowl perfect for cats, dogs, rabbits, reptiles, and all other animal companions.
Durable water bowl for your comfort
Its durable, chew-proof stoneware is 100% dishwasher- and microwave-safe. Bold, block letter embossing bestows subtle sophistication. Medium: 2" high with a 6.25" diameter. This bowl has a 2 ¾ cup capacity.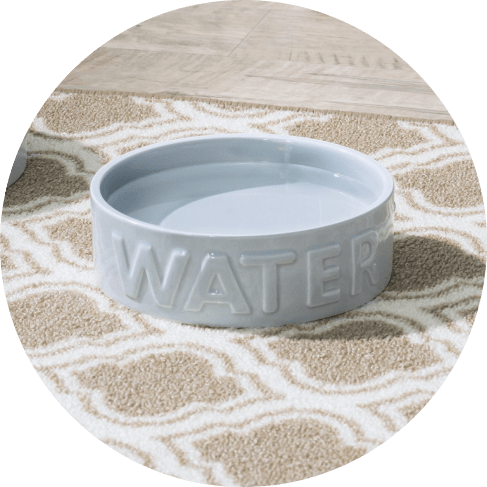 I got this for my lab pup and it works great! Holds a lot of water and is easy to clean.

Great bowl for what we need.

Attractive colors, perfect size, dishwasher safe+, and microwaveable++.

Love this bowl. Very sturdy, beautiful color, very easy to clean.

My small dog now has a great bowl for her food. The perfect size and weight!

Nice except my cat pushes more food out

They are adorable! Love them. Just the right size

Cute bowl and works perfectly.

Bought this water bowl to go with the matching food bowl. They look cute on our back deck and are made of sturdy ceramic. I'd buy this product again.

Second time ordering this. I dropped the first one and broke it. This is the perfect size flat bowl for our cat. She can't knock it over or push it around. Love it!!

We were getting a second puppy and I was looking for microwave-safe doggie bowls, saw this cute design, and couldn't resist buying two (one for food, one for water). Besides fitting in perfectly with my black-and-white kitchen, they're very heavy and therefore don't move when my pup eats; they're microwave-safe (the most important issue for me as I warm up my dogs' food), and they're super easy to wash. Overall, I couldn't be happier with the purchase and I would definitely recommend them to all fur parents! Five stars!
Classic Water Grey Bowl
$18.99