Earthworms. Clutching and Grabbing Toy for Infants!
Guaranteed Safe Checkout
Great for infant motor skill-building fun
Encourage your baby's grasping skills with this eco-adorable wooden toy! Babies will be delighted in twisting and manipulating the different painted and natural wood beads that are securely threaded onto a thick elastic band. Made of plantation grown rubberwood, and colored with child-safe wood stains.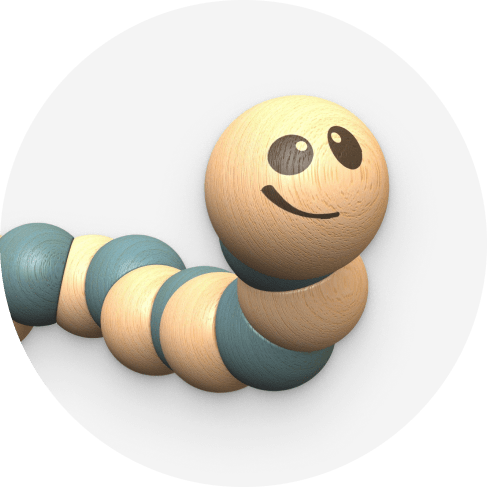 This toy twists, bends, and flexes
For hours of delightful developmental fun
Perfect for little hands
The earthworms from BeginAgain feature a soft wooden design, making it easy for little hands to grab. Whether your little one is playing inside or on the go, the Earthworms is perfect for an active play!
Natural stains, not paints
These earthworms are stained, not painted, so paint will never chip and end up in little mouths. The stains help make for the best wooden blocks that keep their beautiful, vibrant colors, while still being easy to clean!
Eco-friendly toys
At BeginAgain toys, all of the products are designed with the environment in mind. Wood is sustainably harvested from rubber trees to make all of the wooden pieces and playsets, while the sap of the tree is converted into the natural rubber bath toys.
Shape recognition
Getting the chance to hold different objects in their hands helps kids learn how different shapes feel. They also learn how to interact with common objects in their daily lives.
Makes a perfect gift
Whether you've got a little one in your life, or need an excellent birthday or baby shower gift, BeginAgain is here to help! This toy will be great for every child no matter the age or the occasion! This worm will stimulate and entertain for hours. For infants 1 year and up!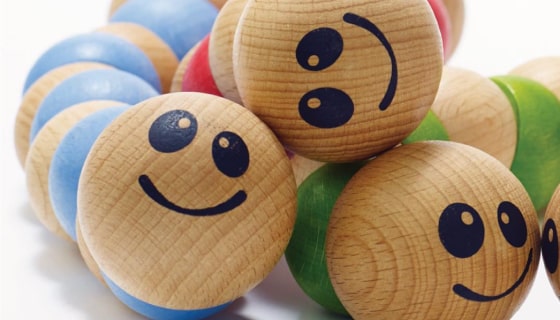 About BeginAgain
BeginAgain is an eco-conscious toy company based out of Fort Collins, CO, who specializes in toys for children 6 months to 6 years old. We design and market toys that are fun and develop the child across all stages of toddler and preschool life, both mentally and physically. Our products are made from 100% sustainable materials, so they are child safe and most importantly mom trusted! Our brand is seeing tremendous growth as a result of: 1. Our sustainability message is resonating with consumers & retailers. 2. We use rubberwood, water based stains & natural rubber for entire product line. 3. Parents are looking for toys that reduce screen time for their children. 4. The revolt against plastic is very real & parents are looking brands not using plastic. 5. BeginAgain has grown as a very authentic voice that parents, grandparents & educators really love.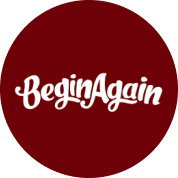 Designed In
Fort Collins, Colorado
this is really a good sensory and fine motor toy. my son absolutely loves it he chews on it and swings it around in the air

I love them, they twist neat, somthing for my lil one to grab and bite on.

It was a perfect size for little hands

Love them, super cute colors, durable & exactly like the picture

My granddaughter absolutely loved them! Great for teething!

My grandson absolutely loves these! I purchased them for his sensory box and they are one of his favorites!

Grandson loved them. Good for little hands to learn to twist and turn with little hands. Easy to put as carry on toy.
Earthworms. Clutching and Grabbing Toy for Infants!
$14.99