Franklin the Frog - Squeaker Plush Dog Toy
Guaranteed Safe Checkout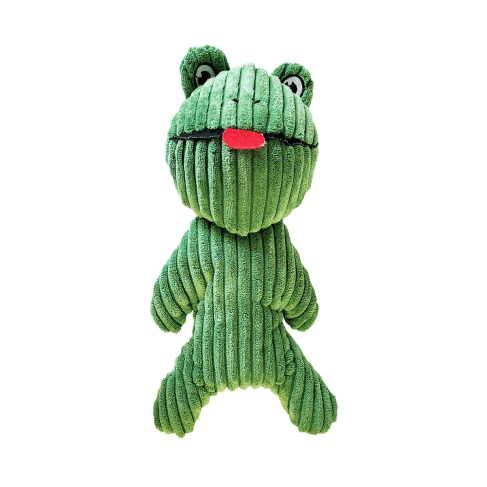 The perfect partner for your dog!
This tough plush toy has textured ribs for a unique chewing experience for your dog. The internal squeakers add a fun touch to an already exciting toy.
Plush toy details and specifications
Great for hours and hours of nonstop fun!
The size of the toy
Franklin the Frog comes at a size of 7" x 14".
Makes fun sounds
While your fluffy little pal chews on this toy, it will make fun squeaky sounds that your dog will happily enjoy.
Quality materials
Franklin is made out of high quality materials such as corduroy that are perfect for your dog to chew on.
Impressive design
Franklin the Frog looks like a real frog with lots of details such as a dangling tongue and perked up eyes.
The ideal gift for dog lovers
Surprise your dog owner friends and their furry little pals with an absolutely amazing dog toy. Their pets will have a blast chewing on them for hours of nonstop chewing fun!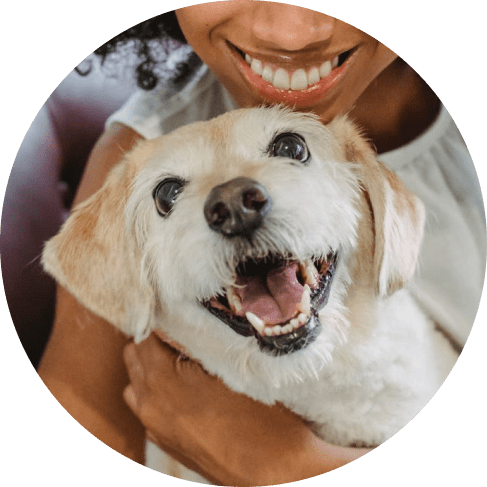 About Jojo Modern Pets
Jojo Modern Pets started with the idea that people want beautifully designed pet products that match their home. JoJo Modern Pets has great offerings for small boutiques and regional pet chains. We provide the basics with a unique twist and something people can't find other places. We can pre-ticket some items with your brand or help you source products you know your customers will love. JMP is stocked with domestic inventory at our warehouse in Illinois. We work with customers to do it "their way." Case packs, moqs and pricing that makes sense for independent stores. At JoJo Modern Pets we pride ourselves on making our customers more money.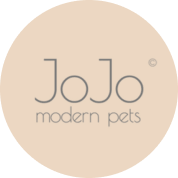 Designed In
Oswego, Illinois
Looks good, dog seems to like it while it lasts. Not meant to be durable or to stretch out. Once torn apart it will be a small mess to clean up. Also, the cost was reasonable for something I knew would not last over one week. Not a big deal because I love my dogs and want them to have things to play with and tear apart instead of my shoes.

My guys love his froggy. Plus it's unique from the usual- often annoying, squeaky toys. Ribbit, ribbit... My dog just waits for it to move like the ones we see in the backyard come springtime.

This toy is great! I bought it for my Min Pin. He loves it! It has great durability! My dog plays with it constantly! It's his favorite toy! He chews on and wrestles with it, pulling on it.

I liked the look of this frog toy. It's cute and looks like a decent toy, not like a cheap toy. I bought it as a gift for one of my dog grooming clients. Good size toy

This product is of much better quality than I expected based on the price. My dog loves it and chews on it constantly and it is not showing any wear after one month.

My baby girl loves this new toy. She keeps it close. We toss it, play tug of war with it. So far it is holding up well.

So far our dog hasn't destroyed it. Some stuffing came out, so I had to repair it - otherwise she seems to enjoy the toy.

We have had a few of these frogs over the years. Every time one "dies," I replace it. All 3 of my dogs have loved them.

Haven't had it long enough to be positive of durability, but seems to be holding up well. My dog loves it.

My dogs LOOOOVE this toy! It's tough enough to stand up to a LARGE 10-month-old German Shepherd and a 3-way tug-o-war with my pugs. It's adorable too!

My 145lbs Black Russian Terrier loves this toy and carries it around like a live baby in his mouth.

My dog destroys most toys, but this one she just carries around so I can't attest to how durable it would be if chewed on regularly.

My dog never plays with toys. Absolutely love these toys. I highly recommend them.

We just got this toy last night, but Daisy loves it already!

My dog loves these toys. The frog is his favorite right now. My dog plays with this gently. I would not recommend a dog that plays rough as it is not durable.

This is a nice toy. My dog loved it

This toy is very cute and our dog loves it.

My dog loves his new toys.

My Boston Terrier loves this frog but her puppy teeth love to pull on the fuzzy exterior.

My dogs love this toy, it's so cute.

One of her best toys she loves it.
Franklin the Frog - Squeaker Plush Dog Toy
$24.99