Outdoor Wooden Tree Swing
Guaranteed Safe Checkout
Outdoor Wooden Tree Swing with hanging ropes
Fun for both children and grown-ups
Don't you know how to make your children leave home and play outside? Or would you like to get back in time and make fun yourself? If so, the Wooden Tree Swing with hanging ropes is probably the thing you are looking for! It's designed to make your children spend more time outside and have fun all together.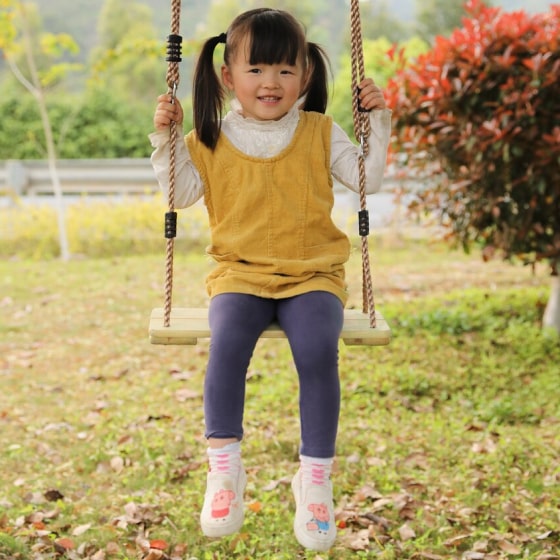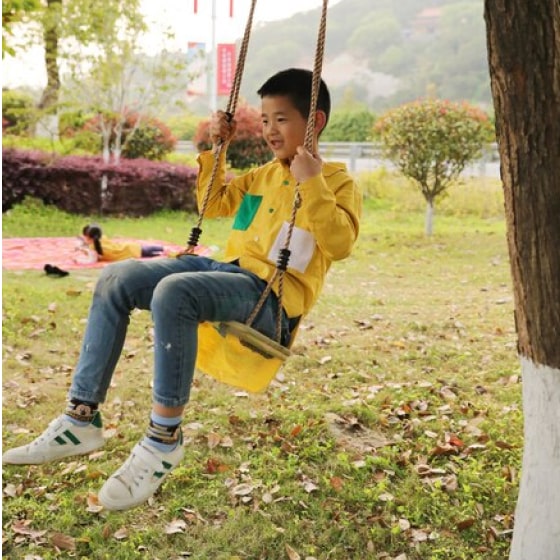 Outdoor Wooden Tree Swing with hanging ropes
Make your garden gym extra cool
Extra wide enjoyment
Let this wooden swing take you back to the days of swinging your cares away, and share this experience with your children.
Easy to install and use
Simply hang it from a tree or a swing hanger with strong rope or straps and enjoy the carefree feeling.
The highest quality & durable materials
This natural wood swing seat is perfect for use from ages 3 and up and adds a touch of traditional fun to your yard.
Compact, but capacious
Suitable for both kids and adults, with a thick adjustable rope, easy to hook up and swing. Weight capacity: 220 lbs. Mounting equipment needed.
Encourage children to play outside
The swing comes with an improved safety and play functionality. Consider the Outdoor Wooden Tree Swing as a great gift for your child as it opens up exciting opportunities for endless outdoors fun!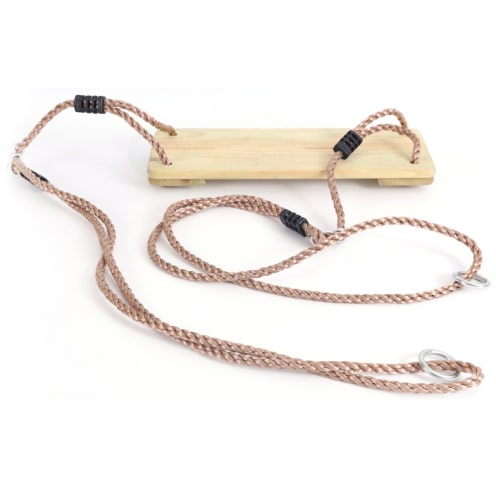 About Quickway Imports
Vintiquewise® was established in 2011 by Quickway Imports Inc. Born as a by-product of an antique habit, the founder had a heavy interest in finding a way to bring superior wooden products with antique finishes to distributors. There was an obvious void in the marketplace, where either quality or authenticity was absent. Those with a passion for antiques know the most prized items possess both traits - sturdy craftsmanship and characteristic finishes. We search the world for hand-selected items that meet the standards that antique lovers expect so that you don't have to. Perhaps most famously renowned are Vintiquewise® treasure chests and trunks. Crafted in authentic antique style, our treasure chests are the perfect way to add some warm decor to your home while increasing storage space. The trunks are handcrafted with sturdy materials to meet the Vintiquewise® standards.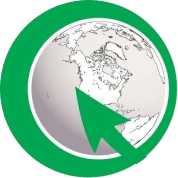 Designed In
GOSHEN, New York
Great sturdy swing. It was easy to set up and my 9 year old son loves it!

Very easy to install and set-up! Kids play on it daily, definitely recommend it.

Great swing for the price

Great swing. Perfect for kids and even have adults that sit on it from time to time. Had to buy attachments to be able to hang from a tree. But still great.

This is a very nice rope swing, with adjustable rope hardware ready to hang. If you're hanging it on a tree limb, like I did, you'll need to purchase additional hardware. They offer straps and carabiners, which I purchased separately. The swing is wide enough to accommodate an adult. It supports up to 200 lbs. It arrived yesterday while my grandkids were visiting and we had it hung in less than 10 minutes, and they enjoyed it all day! I treated the wood swing with a water sealer to help with longevity.