Pebble Silicone Baby Bib
Guaranteed Safe Checkout
Feeding made simpler
Are you tired of having to clean stains from your baby's clothes? Do you want an easy solution for those mealtime accidents? Looking for a cute baby shower gift? You've come to the right place!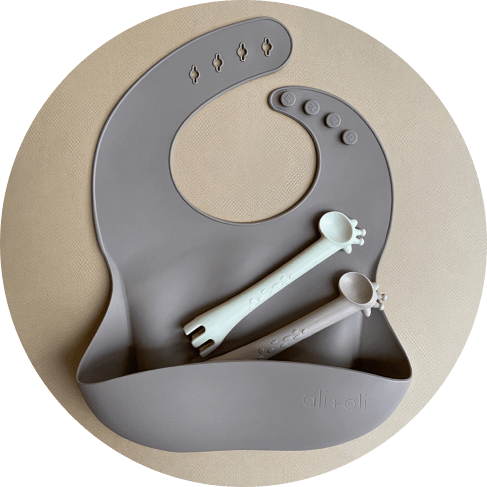 Soft, flexible, and extremely practical
Designed with great attention to details
Catches almost everything dropped
Our philosophy is simple. Happy kids, happy parents. A big, wide pocket catches food, does not spill, and actually stays open!
100% waterproof food-grade silicone
The silicone is 100% waterproof, food-grade, and stain-resistant, so you can rest assured that your cute bibs will not absorb any water or food!
Bibs are always ready to use
No more cloth bibs going into the washing machine! Cuts down on laundry and saves water. No more buying packages of bibs or ruined clothes!
Soft to the touch & convenient
Made from soft food-grade silicone that's gentle on your baby's neck and won't irritate it. Adjustable straps make them ideal for babies of all sizes.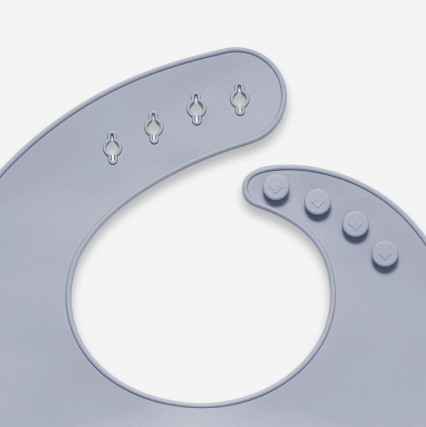 Save your time, effort, and money
You can save time, effort, and above all, your hard-earned money with the most convenient and practical baby bib! Raising a child is challenging enough without all the cleaning and washing. That's why these stunning silicone bibs are here to make your life easier!
About Ali+Oli
Hi there, we are Oliver & Alejandra James, we are the co-founders of Ali+Oli. This is our family business and these are our daughters, Isabela, Penelope, and Natalia. We run our small business from Coral Gables, Florida, which is a suburb of Miami, and we started our baby product business in 2007, when these girls were just babies. We have experienced all of the ups-and-downs of parenting just like you have, and we know what you expect when you buy a baby product. This is what is behind our passion in creating the high-quality baby products you receive when you purchase from our brand. Even though our girls are grown now, we still find great joy in seeing our products being used by young families and their adorable babies.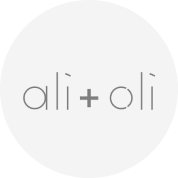 Designed In
Coral Gables, Florida
These are adorable! The silicone makes it so easy to clean, and I love the fun phrases on each. Such a good product!

These are nice sized bibs that clean up really easily. The only issue I have is they are a little hard to fasten.

Good product! Simple and easy to clean, we use them everyday And no problem at all! The colors are very beautiful too.

These are great. I knocked off one star because of the button holes look like they may split over time with excessive use, otherwise they are great

Helps a ton when you have a messy eater. I use them not only on my 1 year but my 4 year old as well!!! Very good product!

Does exactly what it says! Great for if you've got your kiddo over at someone else's house (less clean up.) easy to wash, and put on/take off.

Got them as a gift, they're super cute

These bibs are great true to color sturdy easy to use. BUT in my opinion overpriced. Love them but I don't know why they are so expensive

I am really happy with these bibs. They are not too heavy, and they caught all of the juice while my 9 month old daughter ate watermelon. I am very impressed

I love how these are so easy to clean! They're adjustable as well and very simple to buckle (even though the holes look small). It actually makes it more difficult for my 21 month old to pull off and fling food everywhere.

We love these bibs! They are easy to put on, easy to clean, and we have gotten several comments about how funny they are. My daughter loves to spit water out and these keep her dry because it just rolls down the bib and puddles in the pocket.

These babies are fantastic. There's phenomenal at catching food that falls off the babies and an even better blorf catcher for the little ones as they figure out how to eat. Great designs, durable, and cleans with ease.

Love these easy-to-clean bibs that catch food & juices from going everywhere while my baby is eating. I toss them in the sink when meal time is done, sometimes run them through the dishwasher, & appreciate that they make clean up easy.

So these things definitely made dinner interesting. My 9 month old decided he would eat it. Seriously though they work well. Slightly large and can be awkward for the baby but I'm not washing a pile of bibs every day so he can chew on it between bites. Great buy.

These are amazing! I don't know how durable they are since I just bought them but they are perfect. Super easy to clean. Only negative part, I believe is once little girls get longer hair they might get it pulled with the material type. I wouldn't change a thing about them though!

These are hands down my favorite bib! Other silicone bibs have another material over the chest, making them harder to clean and more susceptible to stains. These are AMAZING! All other bibs are going in my garage sale bin - highly recommended from this first time mom!
Pebble Silicone Baby Bib
$20.99