The Saturday Baby Bibs
Guaranteed Safe Checkout
The Saturday Baby Bibs
Starting solids? Or maybe you're tired of washing mushie food stains from clothes? Meal time is now made easier with our stylish baby bib! These super soft Saturday Baby Bibs are made out of 100% food grade silicone. The front pocket is designed to catch all of your little ones' spills and best of all, get it right in the dishwasher because if you're machine washing bibs, you're working way too hard, Mom and Dad!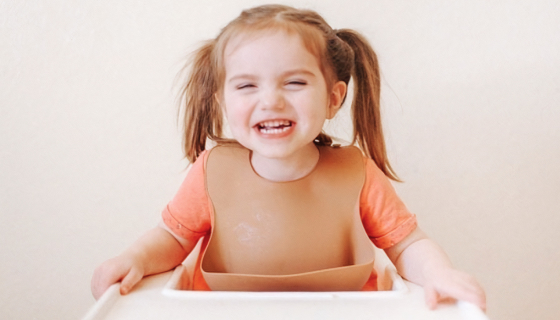 Creamiest color, silkiest bib
Top features of the Saturday Baby Bibs
Flexible, softer, safer
Our bibs are made of FDA-approved, food-grade silicone. Just roll it up, tuck it in the baby bag, and you're golden. And of course, it's free of BPA, plastic, phthalates, PVC, and lead. Only the good stuff for your little one.
Adjustable button
The bib has an adjustable neck which makes it suitable for ages from 6 months to 3 years. From baby through to toddler and beyond, this bib grows as they grow. And the 4 adjustable fastening buttons make it near impossible for toddlers to tear off!
Stain resistant and easy to clean
The Saturday Baby Bib catches crumbs, spills, and dribbles. Wash it with soap and water, toss it in the dishwasher, or just use a wipe when you're on the go. Super-easy.
Super convenient
The Saturday Baby Bib is foldable, and retains its shape! So easy to roll up and travel on the go! It's water-repellent, so there is no chance of any liquid soaking through the bib and ruining any clothes!
Details and specifications
Our bib is the perfect baby shower gift and is sure to be a favorite of any new parent. It is suitable for children aged 6 months - 3 years. Each bib's weight is 0.23 lb.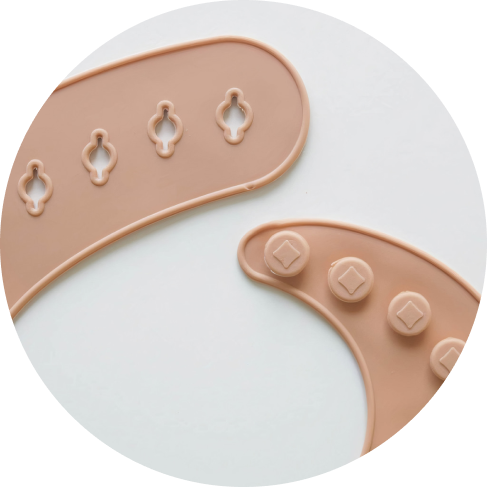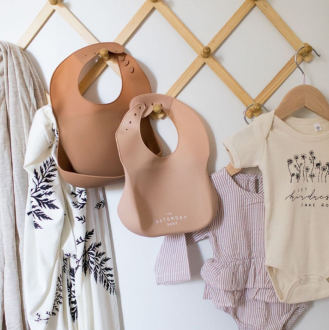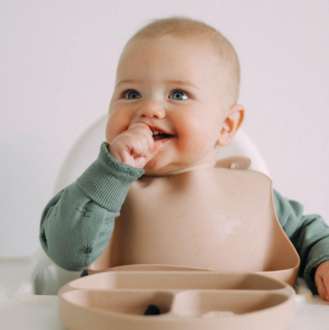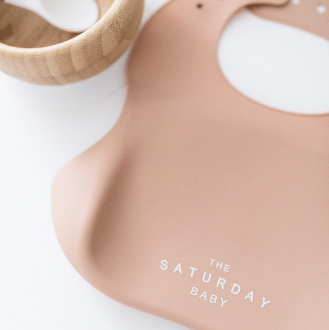 About The Saturday Baby
The Saturday Baby was born out of the need for a modern-style bib that was designed to be both functional and stylish. We were sick of having to choose between bright colors and obnoxious designs. We decided to do something about it because we wanted the best for our baby. All of our products are made out of 100% food grade silicone, are BPA free, non-toxic, dishwasher safe, and each color is curated from a set of eight carefully selected pantone colors. Only the best for your babes.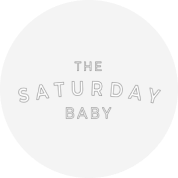 Designed In
Pleasant Grove, Utah
With my son now eating everything we're eating, dinner time got that much messier and I needed a fix! This is great! ADORABLE designs. I will be ordering more! I love it!

The bibs have a nice feeling to them, thick and flexible but not too rigid so wearing and cleaning is easy.

If you have a messy baby this is a lifesaver. It catches the 90% of the food that babies miss in their mouth and you can dump it back on their tray. So they can continue to miss their mouth. It's made of a rubber substance so cleaning is very easy. This is a great product for kids trying to figure out how to eat.

These were great, especially when my child was little. She's 1 now and can easily take it off. They are easy to clean, either with a wash or dishwasher. If your kid tolerates bibs these are nice for keeping food from getting everywhere.

These are awesome. Soft on baby, easy to use and clean, magical to only need two bibs and not all the cloth ones that stain easily. After so many uses I would have thought the writing would come off but it's on there good, so they don't get yucky looking.

Bought it for my daughter and she loves it. There is no wait time after you wash these. Just grab a towel and wipe off excess water and put it on your baby or toddler. No more waiting for these plastic bibs to dry.

Nice colors. Lil hard to stretch the hole to fit the prong on to secure the bib but doable. I end up just using one and not both the holes. There's not a way to really avoid this. Do not turn the flip inside out or it will disfigure. I learned that the hard way on my oxo silicone bibs which is why I bought these.

Love this style of bib for my babies! Will review better when my youngest reaches weaning age. These are best for babies, as they catch all the food that they will indefinitely drop and clean up is a breeze.

All I can say is why would anyone use nursing but this bib! It catches all of the food from my grandson and all I do is empty it over the garbage can and rinse it off in the sink with some dish soap- my daughter washes her in the dishwasher! I hang it on the back of my grandson's high chair to dry ! Would highly recommend this bib for a toddler.

I love the color of this bib and the overall durability of it. They are easy to clean and when I put it on my 6 month baby it holds all her missing food/water in the pouch instead of getting on her legs. The straps are adjustable, so I do see her using these for a long time. I would definitely invest in these if you are starting your little ones on solids and open cups.

My 9 month old daughter is eating finger foods, but as her coordination develops... what a mess she can create. These really help reduce that mess and catch a lot of the food. She even sometimes just takes the food that fell into the pouch. They have a rubbery texture and are very easy to clean. I will say.. (not sure if this happens with every kid)... but when I first put them on her, she just wanted teeth on it, because of the rubbery texture... but after a few uses she just ignores it and it does the job.
The Saturday Baby Bibs
$21.99